Hellenic Farms
Dairy Products
Rethymnon GR

---
DAIRY ANALOGUES PRODUCTS
For strictly vegan and not only…..Go vegan!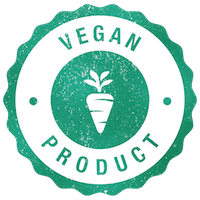 In our effort to respond to the modern needs of the consumer and by adopting the strict vegetarian movement, we offer healthy alternative and flavorful solutions that can replace the cheese in your diet. We cover the consumer's needs for tasty products without animal fat with vegan products ideal for fasting days but also for people who have nutritional disorders-allergies to milk and its derivatives.
~ The conscious abstaining from anything that is animal is a philosophy of life.

Serving Suggestions
Add our vegan products to vegan pizzas.

Apply slices of our vegan products to soufflé pasta for a delicious, tasty & fasting meal.

Apply a slice to your burger to give a creamy texture

And of course add them to toast or sandwich for a quick, fasting and tasty meal.
---
PRODUCTS

---
DRINKS
As a legitimate representative of LIQUATS VEGETALS company we provide a wide range of nature-based drinks ideal for vegans and not only and for people who are lactose intolerant. These drinks are made from 100% herbal products and water without additives. In addition to their rich flavor, they provide the consumer with many important nutrients, making the diet healthy and balanced.

For more information, visit the site: www.liquats.com

Serving Suggestions
Can be consumed either cold or hot by replacing milk in your everyday life.

Add a few drops to your tea or coffee.

Combine it with cereals and enjoy it for a balanced breakfast.

Create your own cool smoothies with tastes of your choice.